[Written by Nadia Laws]
Last night's highly anticipated Cup Match Summer Splash, featuring Grammy award-winning artist Sean Paul and soca queen Destra Garcia, included its fair share of highs and lows.
It's best to look on the bright side of things, so let's start with the positives.
According to a search online, it's been as many as 20 years since Sean Paul last graced our shores with his catchy dancehall tracks – and judging by the size of the crowd, the Jamaican rapper, singer and producer had been greatly missed.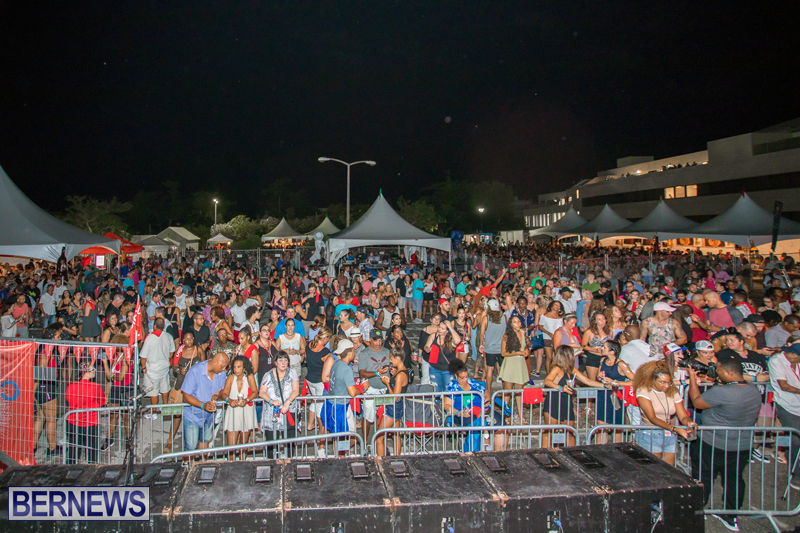 Par-la-Ville Car Park was filled to the brim with music lovers looking to start the Emancipation Day holiday off on the right note.
The reggae headliner hit the stage just after midnight and worked hard to make up for lost time, performing a slew of hits from 2002's 'Gimme the Light' to more recent chart toppers like 'No Lie' [featuring British newcomer Dua Lipa].
You could see the sweat literally pouring off of him, as he jumped, whined, waved and did whatever possible to rev up the local crowd.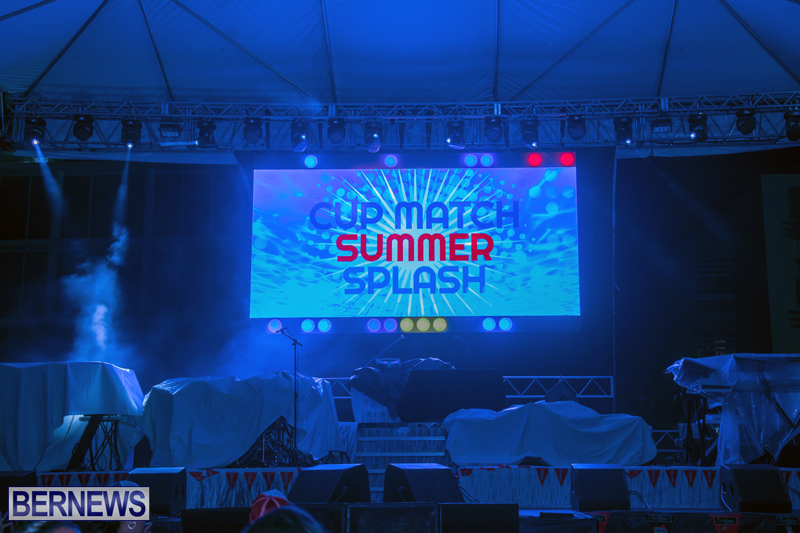 The high energy set, which lasted more than 90 minutes, included some of his best collaborations over the years, from Baby Boy, his #1 single with Beyoncé, to Clean Bandit's Rockabye and Sia's Cheap Thrills.
It was an awesome show – complete with talented backup dancers, live musicians and a hype man, not to mention a short freestyle inspired by the women of Bermuda.
However, the night wasn't without its hiccups.
Earlier in the night, shortly after Trinidadian singer Destra Garcia took to the stage to belt out tunes like 'Lucy' and 'Call My Name', she took a serious fall and had to be sent off to hospital on a stretcher.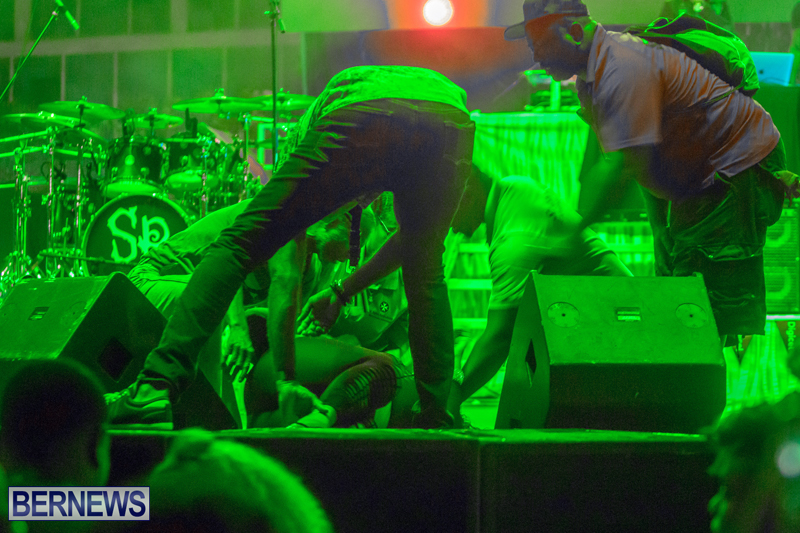 Our hosts for the night – radio personality Nizzi Z and Qian Dickinson – tried to keep the momentum going after the incident, but it was tough for the crowd to carry on with the party atmosphere, as the Queen of Bacchanal lay injured on the stage for ten minutes.
The audience was encouraged to pray for the singer; Sean Paul later updated the masses saying 'I want to big up Destra. She isn't seriously injured, we just got the news. Thanks for your prayers'.
DJ Rusty G kept the vibe going with a mix of old school and new hits; he was just one of a handful of local talents who shined at yesterday's sold out event.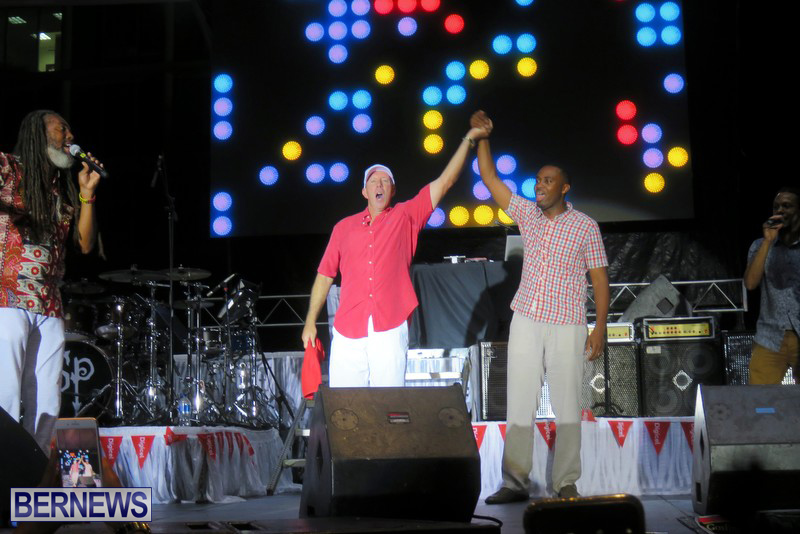 C'Daynger represented Bermuda well with his unique brand of socially conscious reggae, including one song '22 Miles' highlighting the scourge of violence on the Island; and his most well-known tune, Dark Clouds.
Live Wires, who was riding high off of a successful performance in the Opening Ceremony for the 35th America's Cup, joined along with his cousin, Desta Zion Wilson for songs like Reggae Highway, Gombey Warrior and a Bob Marley tribute melody.
From our vantage point right next to the stage it was an altogether amazing night, providing a rare chance to see one of the world's most popular artists in action.
But whispers could be heard suggesting not everyone was pleased with the night, particularly those general admission ticket holders who had a heavily obstructed view of the stage and didn't feel they received good value for money.